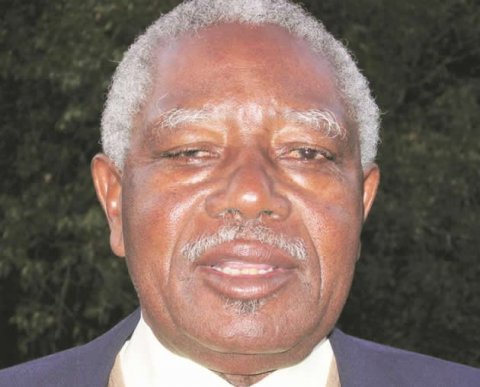 Decorated Southern Africa liberation struggle icon Brigadier-General Hashim Mbita of Tanzania, who played a major role in steering the liberation war in Zimbabwe and other regional countries, has died.
He was 81.
Brig-Gen Mbita, who at one time served as Tanzanian Ambassador to Zimbabwe, died at Lugalo Military Hospital in Kinondoni Municipality in Dar es Salaam on Sunday after a long illness.
During the liberation struggle, he was Executive Secretary of the Liberation Committee of the then Organisation of African Unity which was tasked with working with liberation movements in Southern Africa to source help both militarily and materially.
Zimbabwe awarded Brig-Gen Mbita the highest national honour that could be given to a foreigner – the Royal Order of Munhumutapa, during the Sadc Summit at Victoria Falls last year in recognition of his role in the liberation struggle.
He joined a list of only six recipients of that award, and all of the others were founding presidents of their respective countries.
These were Mwalimu Julias Nyerere (Tanzania), Augustino Neto (Angola), Seretse Khama (Botswana), Samora Machel (Mozambique) and Kenneth Kaunda (Zambia).
The award to Brig-Gen Mbita was after the launch of the nine volumes of the Hashim Mbita project which documented the liberation struggle of nine Sadc countries.
Addressing the Sadc Council of Ministers in Harare yesterday, Foreign Affairs Minister Simbarashe Mumbengegwi said Brig-Gen Mbita was the point man of liberation movements during the struggle.
"We have learnt with great sadness of the untimely departure of a very distinguished colleague and comrade (Brig-) Gen Hashim Mbita," he said.
"He is a man who played an exceedingly crucial role in the liberation of the Southern Africa region.
"He was a Tanzanian national and, of course, Tanzania played a very important role in our liberation around this table and (Brig-) Gen Mbita was a point man being the Executive Secretary of the OAU Liberation Committee which was set up by the OAU to ensure that the African continent was relieved from the yoke of colonialism, racism and apartheid."
Minister Mumbengegwi said Zimbabwe had done well to recognise Brig-Gen Mbita with the highest order when he was still alive.
"We in Zimbabwe are very glad that he was able to appreciate this honour although he was not feeling well," he said. "His daughter came to receive the honour (at the Victoria Falls Sadc Summit last year)."
Minister Mumbengegwi then invited delegates to the Sadc Council of Ministers meeting to rise and observe a minute of silence in honour of Brig-Gen Mbita.
Tanzanian President Jakaya Kikwete said in a statement that he had received the news of Brig-Gen Mbita's death with great grief and sadness.
"There are very few people that have served the country the way Mzee Mbita has served this nation," President Kikwete said, citing his service as Press Secretary to the President and as Tanzania's ambassador to Zimbabwe.
President Kikwete commended Brig- Gen Mbita for his role in various capacities in the OAU and back home in the army, among other portfolios.
He said in the context of the liberation struggle, there was no freedom fighter in Mozambique, Zimbabwe, Namibia, Angola and South Africa who did not know the contribution made by Brig-Gen Mbita.
Executive director for Southern Africa Research and Documentation Centre Mrs Phyllis Johnson said Brig-Gen Mbita stood tall as a hero of the liberation struggle in Africa, and he was widely respected for his principles and dedication.
Source-ZimbabweDailyMail