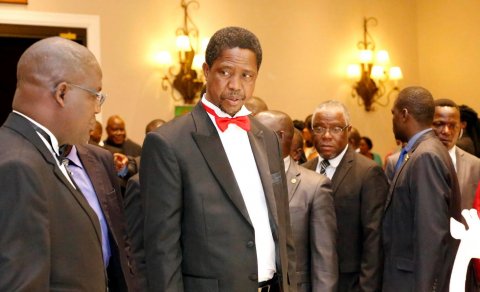 President Edgar Lungu has reiterated his government's commitment to continue working towards the constitution review process as outlined in the road map.
The President says he has nothing to hide or fear in delivering the new constitution to the people of Zambia in the shortest and most practical time possible.
President Lungu has further cautioned lawyers not to let the constitution process become a project by a privileged few because it is a national project.
And President Lungu has reassured the law fraternity that government will not tolerate unwarranted attacks on the judiciary.
He says attacks that seek to undermine the desired legitimacy of the important arm of government will not be accepted.
The President said this at the Law Association of Zambia-LAZ Gala dinner in Livingstone last night held at the Zambezi Sun Hotel.
Meanwhile, LAZ through its President George Chisanga pledged to give appropriate and well researched counsel to assist the country achieve desired goals set by the Patriotic Front party and government.
ZNBC