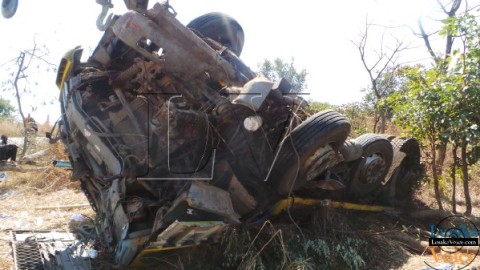 Two people have died in separate road traffic accidents in Shiwang'andu district of Muchinga province.
Muchinga Province Police Commissioner Auxensio Daka told ZANIS in an interview in Chinsali today that that a cyclist died around 18:30 hours yesterday after being hit by an unregistered vehicle at Kabangama area along the Great North Road in Shiwang'andu district.
Mr Daka added that the accident happened when a Zimbabwean national identified as Cloudious Chidarikire,38 ,who was driving the unregistered Honda civic heading in the Southern direction hit Geoffrey Musosha, 48, of Kasangala village who was also cycling in the same direction.
Mr Daka said the deceased died on arrival at Chinsali District Community Hospital due to head injuries that he sustained.
He said the driver is being held by the police to help with investigations.
In the second incident, a pedestrian whose details are not yet known has died on the spot after being hit by unknown motor vehicle in a hit and run road traffic accident.
Mr Daka who confirmed the incident, said the unknown pedestrian was hit last night around 22:40 hours along the Great North Road at Luanya area in Shiwang'andu District.
He said the pedestrian sustained head injuries.
Both bodies of the accident victims are lying at Chinsali District Hospital mortuary awaiting post-mortem and burial.
ZANIS