President Edgar Lungu has arrived on the Copperbelt where he is scheduled to open the $50 million Mukuba Mall in Kitwe.
President Lungu's Challenger plane landed at the Simon Mwansa Kapwepwe International Airport in Ndola at 10:47 hours on Thursday morning.
The Head of State was welcomed at the airport by Copperbelt Minister Mwenya Musenge, Lands Deputy Minister Berina Kawandami and Copperbelt Permanent Secretary Howard Sikwela.
President Lungu has since proceeded to Kitwe.
Source: ZNBC
Speech delivered by president edgar lungu at the official opening of mukuba mall
the copperbelt provincial minister
mr. Steve herring , chief executive, mukuba mall limited
cabinet ministers and deputy ministers present
members of pf central committee
provincial patriotic front leadership
his worship the mayor
disctrict commissioners
senior government officials
heads of parastatal and chief executives
members of the press
distinguished ladies and gentlemen
ladies and gentlemen
it is with great pleasure and honor that i accepted the invitation to officiate at the opening of mukuba mall.
The opening of mukuba shopping mall compliments my governments policy of encouraging increased private sector investment, job creation and enhancing economic activity in our towns and cities.
I am aware that this mall is the latest in the expanding chain of higher-end retail spaces being developed by the mukuba and kafubu mall group.
After the successful launch of the kafubu mall in ndola, i am happy to note that mukuba mall which i have the honour to launch today, is the second of the four retail mall developments by the group.
I am reliably informed that the mukuba and kafubu mall group is currently developing two more shopping malls in solwezi and lusaka respectively, and the works are progressing well. It is indeed encouraging to note that the total direct investment into these mall developments is currently over one billion kwacha.
Ladies and gentlemen
apart from the investment and economic activity anticipated in these developments, there over 1000 jobs that have been created during the construction phase of the shopping malls. This is in addition to thousands of jobs, and service skills development opportunities for our youth that will be created in the retail and service industry over the long term.
The development of retail spaces including shopping malls in a country such as ours, opens up opportunities for growth of local suppliers and entrepreneurs in other sectors. The local businesses are able to grow and create even more jobs in sectors that include agriculture, transport, tourism, arts among others.
'as some of you may have heard by now, kitwe is my home town. '
having grown up here in kitwe, i, have a strong personal recollection of the limited retail amenities that were available and accessible to us. Retail was dominated by less than four government owned brands that included, mwaiseni, zcbc stores, and co-operative shops.
Today we have an economy with a growing segment of our urban citizenry that has evolved and become more cosmopolitan and global in their exposure and preferences and have even more disposable income and options.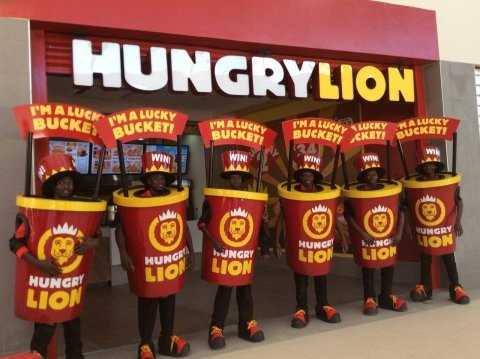 Our communities have grown and transformed over the years as we are indeed witnessing an accelerated growth and diversity in the consumer base.
We are all aware that the domestic economy is always spurred by a healthy or robust consumer base.
This development, ladies and gentlemen, has resulted in a higher demand for goods and services that are not only competitive in quality but also in prices and accessibility. It is for this reason that i am urging the ministry of commerce trade and industry to ensure that locally produced goods and services will meet this positive challenge.
I wish to take this opportunity to direct all supermarkets operating in zambia to include zambian grown produce and local products on their shelves. There is no reason why zambian grown tomatoes, potatoes, and other produce are not given sufficient shelf space in supermarket chains that benefit extensively from my governments investment incentives. I will personally be making surprise visits to supermarkets and similar retail outlets to check on their compliance to this directive.
Distinguished ladies and gentlemen
i wish to commend the developers of mukuba mall for taking advantage of the good investment climate and in having the justified confidence in the zambian economy for them to continue to expand their investment.
It is an established fact that such commercial developments give sound confidence to investors in the strength and growth of the zambian economy and is an assurance that investing in zambia continues to make good business sense.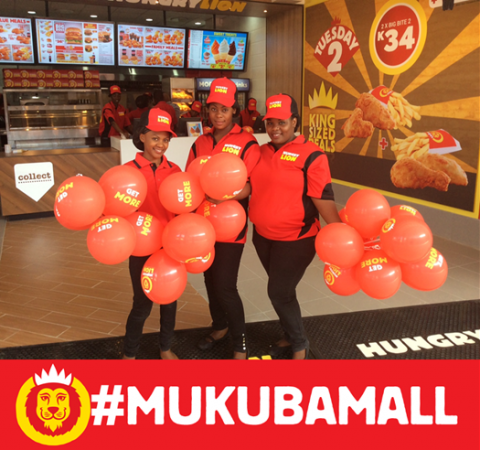 I, however, note with concern the minimal and even decreasing representation or presence of zambian businesses in the high end retail spaces and shopping malls. This development may be as a result of rental pricing structures that may border on prohibitive trade practices and work against local tenancy.
I would like to encourage all mall developers and operators to work with the ministry of commerce trade and industry to develop deliberate and more inclusive rental pricing structures that encourage local tenancy in the malls.
Distinguished ladies and gentlemen
my government remains committed to supporting the growth of local industry and local micro and small to medium enterprises (smes). I would like to urge all commercial developers to partner with my government in actualizing this policy in the high-end retail industry and commercial spaces. My government through the ministry of commerce, trade and industry and the citizens economic empowerment commission are currently working on the policy that will protect and support the growth of local participation in all economic sectors. My government will continue to provide a conducive climate for investment in all the sectors of our economy for both local and foreign entrepreneurs. Partnerships and joint venture projects between local businesses and foreign investors are particularly supported and encouraged by my government.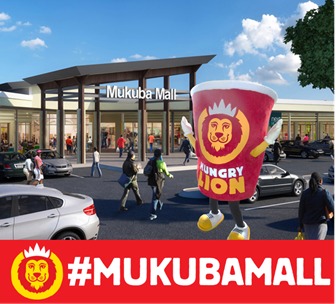 As government, we are doing everything possible to provide and enabling environment for the private sector to thrive. It is therefore up to the local and international private sector to research and participate fully in the available opportunities across all the sectors of the economy.
In conclusion, distinguished ladies and gentlemen, i wish to call upon all our local residents, traders and shoppers, including those that come from neighboring countries, to utilize the facilities in mukuba mall in a responsible manner. I also urge local entrepreneurs to study and take advantage of the opportunities that have been rolled out through the location and launch of this development.
I wish the management and staff of the mall every success.
Finally, i welcome you all to my 'home town!'…mwaiseni mukwai!
With these not-so-few remarks, it is now my singular honour to formally declare mukuba mall of kitwe officially opened.
I thank you and may god bless you all.
Photo Credit : Hungry Lion