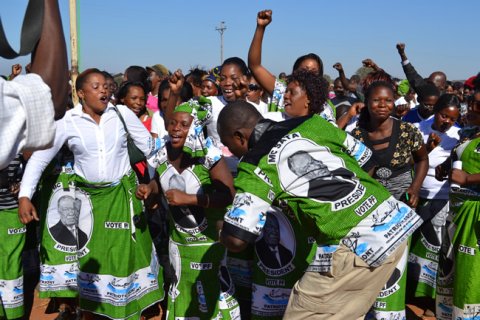 Patriotic Front secretary general Davies Chama has spoken out on the awkwardness of being harassed by junior party officials that he could not discipline.
Chama, who has had junior officials taking pot shots at him for being of a reserved demeanor, says that he will leave his attackers to the President who appointed him.
He said he found himself in a tight corner as he was an appointed official.
There has been a clique within the PF pushing for the removal of Chama from his position with Lusaka lawyer Kelvin Bwalya touted as a possible replacement.
Eastern province youths have led the call for the removal of Chama.
"I am reluctant to act on the youth in Eastern Province because as everyone knows I am appointed by the President so maybe it is better for me to leave it to him," he said.
Credit-Zambiareports