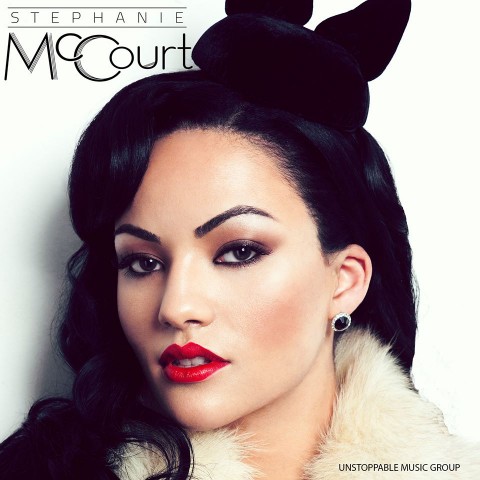 Stephanie McCourt (SM), whose mother is Zambian and father Irish, says her love for music stems up from childhood. For her, music was the only thing that could calm her down as a child. LusakaVoice (L.V) caught up with the soul singer and she opened up about her journey so far.
L.V When did you start singing and what inspired you to be a singer?
S.M I have been singing since I could walk. I was extremely hyper as a child and music seemed to be the only thing that would calm me down at the time. I found it really therapeutic and it connected well with my soul! This in itself inspired me and still gives me the drive to continue today.
 L..V Which genre of music do you sing and why?
S.M I have a soulful voice so I have stuck with a soul style intertwining some Jazz and Blues. These are the genres of music I mostly resonate with, I love the old school Divas Aretha Franklin, Etta James, Janis Joplin, Tina Turner to name a few.
 L..V When did you record your first album and how many albums do you have to date?
S.M I haven't recorded a full album yet, but I have an E.P 'Stripped Back' currently out on iTunes. This is a mini album and this is my first complete piece of work. I launched it last year in June at the Jazz Cafe in London.
 L..V What challenges you face in your career?
S.M Standing out from the crowd is the biggest challenge most artists face, finding my own lane and being heard is something I am continually working on.
 L.V Do you have a achievements that you can share at the moment?
S.M Reaching top five in the Irish iTunes chart with my first single 'Hard Living' and winning my first award 'Best Newcomer 2014' at the 'Urban Music Awards'. I was surprised to be nominated at all let alone for two awards, so to win was a very special moment.
 L.V Are your lyrics based on real experiences or they are just random?
S.M All my songs are written and based on my life experiences! My E.P was a real therapy session. I went from the sad lows of lost love to highs of finding it.
 L.V What advice can you give to aspiring artists?
S.M Keep persevering, for every "no" you are closer to a "yes!" Keep working on your craft, you can never stop learning and perfecting what you do. Negative feedback is not a bad thing more chance to get it right the next time!
 L.V Where do you see yourself in the 5 years?
S.M Making a good living off what I love to do, touring the world, creating new music, new life experiences, and ultimately evolving as an artist.
 L.V Have you ever performed in Zambia? Do you have plans of relocating to Zambia?
S.M I haven't had the pleasure of performing in Zambia yet, I'm sure I will one day soon. I haven't any plans to relocate to Zambia, but "never say never" A lot of my family from Zambia live in England so I am immersed in the culture, but I am always happy to visit, Zambia is a very beautiful country.
 L.V Do you see yourself doing anything else apart from singing?
S.M To be honest I am an ambitious person and there is a lot I want to achieve. I'm sure I will dabble in property development as a sideline, but my music will always come first. It is my one and only true love!
 L.V Being an artist, you are on the spotlight and this can be overwhelming! How do you handle this?
S.M I think it is important to always keep humble and never believe your own hype as the carpet can be pulled from your feet at any moment! I always want to been known as a nice genuine person and concentrate on appreciating my fans.
 L.V How do you balance your career and family?
S.M Right now my career comes first and my family does understand. It is the only way I will be able to succeed. Sacrifice unfortunately is a big part of pursuing a career such as music, but I do make as much time for my family as possible as family is important!
 L.V What do you think can be done to promote local artists here in Zambia?
S.M Putting on local events is the best way as people can be captivated by a live performance. I would also recommend promoting heavily on social networks like Twitter, Facebook and Youtube etc. I have found these platforms have been vital to creating my own buzz, and attracting some really loyal fans.