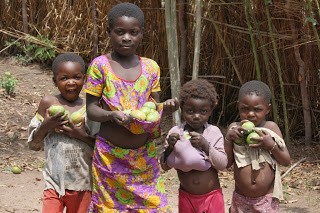 GOVERNMENT has expressed concern over the poor rains in the 2014-2015 season and has urged stakeholders to take appropriate measures in anticipation of agricultural crop failure, water and electricity rationing in the country.
And a traditional leader says hunger is looming in various areas following the prolonged dry spells in the 2014/2015 rainy season.
Disaster Management and Mitigation Unit (DMMU) national co-ordinator Patrick Kangwa said in a statement yesterday that resources for power generation and irrigation will significantly reduce in the coming months and this calls for enhanced water and electricity rationing country-wide.
"While the area planted with maize has remained similar to that of the previous year, the area to be harvested will significantly reduce as a result of the poor performance of the 2014/2015 rainfall season. It is anticipated that the yields will be much lower than the previous years," Mr Kangwa said.
Mr Kangwa said despite the situation being desperate, Government will do everything possible to mitigate the impacts of the poor performance of the 2014/2015 rainfall season, as it has the responsibility to protect the people.
He said the drought over the affected areas countrywide has led to wilting and crop failure, raising production uncertainty, adding that the crop damage is irreversible as the rainy season comes to an end.
According to the rainfall forecast issued in September, 2014 for the 2014/2015 rainfall, most parts of the country had a likelihood of receiving normal rainfall during the period October to December, 2014 with isolated pockets expected to receive normal to below normal rainfall.
The forecast also indicated that normal to above-normal rainfall was likely to be received during January to March, 2015.
Meanwhile, Chief Misholo of the Ngoni people of Chipata said water and food will be a challenge this year and urged Government to move in to save lives, especially in rural areas where people depend on agriculture.
Zambia Daily Mail
Photo Credit – Jordan Blekking