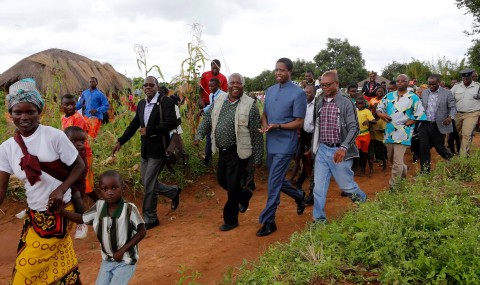 President Edgar Lungu says he is disappointed that campaigns for the Masaiti parliamentary by election have become tribal.

President Lungu said it is disappointing that some people are de-campaigning PF candidate Michael Katambo on grounds that he is not originally from Masaiti.

Speaking at Masaiti Boma during a public rally to drum up support for Katambo, Mr Lungu said tribal campaigns should not be entertained.

ZANIS reports that the Head of State said there is need to foster unity in the country by promoting the spirit of "One Zambia One Nation."

President Lungu said the country should unite because no single tribe can elect a government into power because Zambia is bigger that any single tribe.

He said he knows the people behind the tribal campaigns but would not mention them because everyone knew who they were.

President Lungu has since asked the people of Masaiti to vote for Katamba because he is the right person who can work with government to develop Masaiti.

He pointed out that voting for the PF candidate will contribute to the development of the country because PF stands for development.

And during the rally former MMD Copperbelt Task Force chairman Joe Malanji defected to the PF.