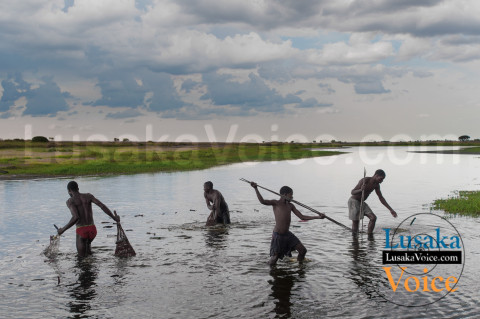 Four female fish mongers have died on the Zambezi River after the boat they were travelling in capsized.
Acting Luangwa District Commissioner, Jairos Simukoko, confirmed the death of the four Zambian fish mongers who had travelled to Mozambique to buy fish. He said they met their fate on Easter Monday as they were heading back to Zambia.
Mr Simukoko said there were nine people in the boat who included four Zambians, three Zimbabweans and two Mozambicans.
He said out of the nine two people survived while the rest perished and rescuers were searching for the bodies.
The Acting District Commissioner added that two bodies for the Zambians were found and arrangements were being made to transport them back to Zambia.
Some fish mongers, who did not want to be named, said the boats for the Zambians were big and safe but they had been subjected to traveling in small boats belonging to Mozambican nationals based at Zumbo.
They appealed to the district administration to consider working together with Zumbo counterparts so that Zambian boats can be operating together with those from Mozambique to avoid more accidents.
They vowed that they will not stop going to buy fish in Mozambique because that was their source of livelihood.