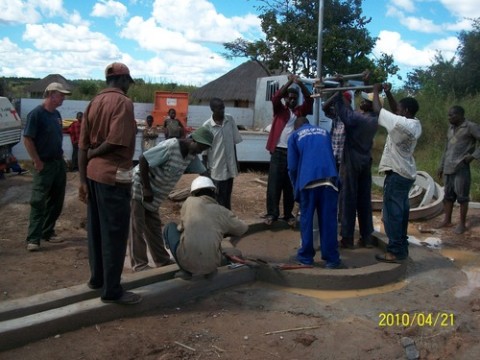 Lusenga Ward Councillor in Kasama district, Peter Kapambwe, has warned of stein action against people vandalizing boreholes in learning institutions.
 Mr Kapambwe sounded the warning during an interview with ZANIS in Kasama today.
 He said he was disappointed to learn that a hand pump installed by government at Chenda Katebo Community School at a cost of K30'000 recently has been vandalised by unknown people.
The civic leader explained that some community members have taken advantage of schools that have no security guards by stealing some parts of water pumps.
Mr Kapambwe further warned that whoever will be found wanting will face the wrath of the law.
He observed that such people were not only worsening water problems in learning institutions but also frustrating government's efforts in providing adequate, safe drinking water to institutions and communities.
The civic leader said government was very committed to addressing water problems in schools but others were busy vandalising water points.
 Mr Kapambwe also said the authority has since instituted investigations in the matter to ensure culprits are brought to book.