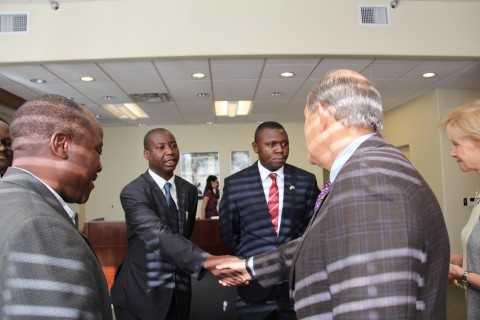 Lusaka Deputy Mayor Potipher Tembo has disclosed that government has given the Lusaka City Council (LCC) eight million kwacha (K8 million) to pay council retirees.
Mr. Tembo says this kind of commitment coming from government in terms of helping councils who he says are facing challenges is a right move.
Mr. Tembo states that the K8 million given to the LCC has helped ea lot in settling the arrears.
He says the council workers have also been encouraged to work extra hard in terms of revenue collection.
Mr. Tembo adds that the council has since paying the retirees their money and is hopeful that a lot of them will be paid.
The Lusaka Deputy Mayor says when this money finishes; the council will revert to the old system of paying council retirees K10, 000 every Friday so that they too can be able to sort out some of their challenges.
CREDIT – QFM NEWS