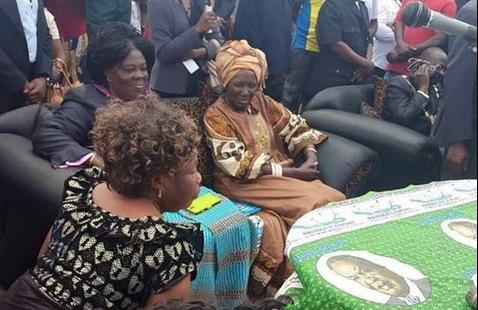 Vice President Inonge Wina today visited the funeral house of the late veteran politician Lavu Mulimba in Lusaka West.
Mrs Wina paid tribute to the late Mr Mulimba for his contribution to the national development of Zambia since independence.
She further appealed to the mourners to remain united in love as they prepare to travel put Mr Mulimba to his resting place.
This is according to a statement issued to ZANIS in Lusaka yesterday by the Vice President's Senior Private Secretary Ambassador Sheila Siwela.
And Family Spokesperson Ronald Mponda has thanked President Lungu and the government for providing logistical support during the period of mourning.
Mr Mponda further thanked President Lungu for sending a message of condolences to the bereaved family.
He also thanked Vice Presdient Inonge Wina for personnaly visiting the funeral house to console the bereaved family despite her busy schedule.
The late Mr Mulimba will be buried in Sandwe village in Petauke district on Tuesday 7th April soon after the church service at the Cathedral of the Holy Cross.
The late Mr Mulimba, 77 died on March 31st after an illness.
He served as Defence Minister and Member of Parliament for Petauke Constituency.
He also served as Human Rights Commissioner.