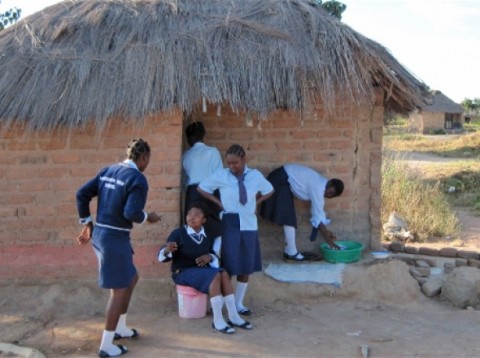 DARLINGTON MWENDABAI, Chipata
OVER 9,000 girls have dropped out of school in the past five years in Eastern Province due to pregnancies, Provincial senior Education Standard officer Lina Kamanga has said.
She said the girls dropped out of school in the period 2009-2013.
Mrs Kamanga said Eastern Province has the highest prevalence of child marriages in the country compared to other regions.
She said this in her, 'Situation of out of school children' presentation during a Zambia National education Coalition (ZANEC) stakeholders' consultative meeting which looked at the re-entry policy in Chipata on Tuesday.
"In the past five years from 2009-2013, a total of 9,611 school girls were reported pregnant in Eastern Province alone," Mrs Kamanga said.
She said most pregnancies recorded are from unsupervised weekly boarding facilities dotted around the province.
Mrs Kamanga said last year, 3,736 girls dropped out of school, 249 of whom were
orphans and 919 lacked financial support.
On child marriages, the province has the highest prevalence which stands at 60 percent compared to Luapula at 50 percent, Northern 48 percent, North-western 47 percent, Central 46 percent and Southern Province 38 percent.
Western Province stands at 34 percent, Copperbelt 32 and Lusaka Province 28.
Mrs Kamanga said Zambia will not build sustainable solutions to these vices such as teenage pregnancies, child marriages, and violence without gender equality in education sector.
She said the province is ranked the third province with highest levels of deprivation in education and unemployment in Zambia.
Mrs Kamanga said there is need therefore to promote universal, accessible and quality education which embraces equality regardless of one's social or economic status in society.
Daily Mail