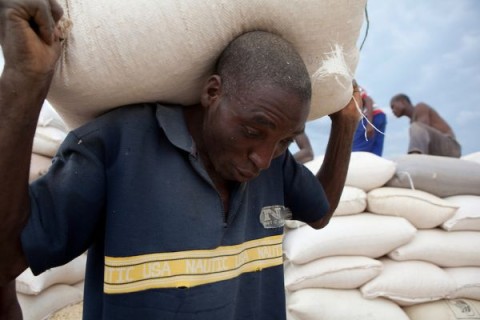 Government has advised farmers in Monze District against selling their maize produce following expected poor harvest this season.
Monze District Commissioner Biggie Mwiinde says farmers in the area should preserve the little yield they will salvage for consumption and only sale surplus to meet their monetary needs.
During a meeting with some farmers in Keemba ward yesterday Mr. Mwiinde said it was important for farmers who might have little surplus maize to wait until government completes crops assessment survey to ascertain the areas that might need relief food.
" I would advise you avoid selling the little maize you will harvest and instead preserve it for consumption, because as we all know this year we are most likely to record poor maize harvest in large swathes of Monze District due to irregular rainfall patterns we experienced," said Mr. Mwiinde.
And Keemba ward Councilor Mr. Jotham Mbulo said hunger was looming in the area as most farmers will have little or nothing at all to harvest.
Mr. Mbulo also called on the government to quickly conduct a crop assessment exercise in the District to identify specific areas that will need urgent relief food.
According to the Ministry of Agriculture, Monze and other Districts in Southern Province are likely to record poor maize harvest due to erratic rainfall patterns.