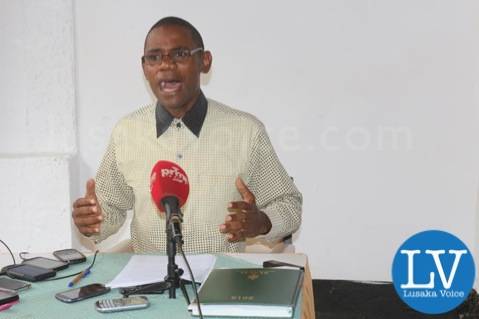 The Zambian Voice says it agrees with British High Commissioner to Zambia James Thornton's observation that holding the constitution referendum alongside the 2016 election does not make sense.
The Zambian Voice Executive Director Chilufya Tayali however fears that owing to the position government has taken on some of the contentious clauses in the final draft constitution, most of such clauses may not see the day of light in the country's new constitution if they are sent to Parliament for adoption.
Mr Tayali says going by the position government has maintained on how the country's constitution should be enacted, his organization suspects that the PF government only wants to push its own political interests.
Mr. Tayali states that if the country's new constitution is to represent people's aspiration and wishes, political interests must not be allowed to prevail on the current constitutional making process.
QFM