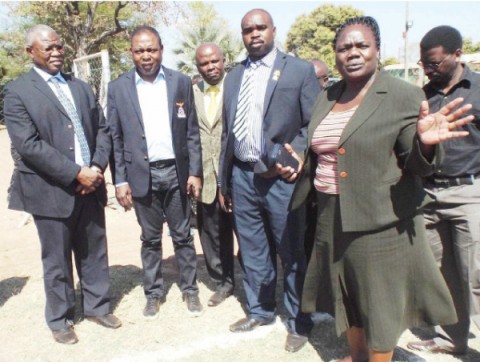 THE Parliamentary Public Accounts Committee (PAC) yesterday sent away Ministry of Youth and Sport Permanent Secretary, Agnes Musunga after she failed to provide records to show that part of the K12.6 million Youth Development Funds (YDF) distributed in 2013 had been recovered.
Ms Musunga appeared before PAC to answer to a query raised in the Auditor General (AG)'s Report for 2013.
The report indicated that K12.6 million had been disbursed as YDF in 2013 and none of it had been recovered.
PAC chairperson, Alliance for Democracy and Development Luena Member of Parliament (MP) Gertrude Imenda said there was need to make additions to what Ms Musunga had submitted.
"We want you to go back and prepare a schedule of beneficiaries and the constituencies reflecting the recoveries made," Ms Imenda said.
She said K12.6 million was a lot of money which Government had spent and it was unacceptable that none of it had been recovered.
It was also unfair for Zambians that the ministry spent K3.2 million as administration costs to distribute the YDF that has not even been recovered.
She said Ms Musunga had until April 2, this year to present the report to PAC.
Earlier, Lubansenshi independent MP Patrick Mucheleka said the YDF had failed to make a positive impact because it had been politicised.
Mwembeshi United Party for National Development (UPND) MP Austin Milambo doubted the capacity of the ministry to run the fund and asked the Permanent Secretary if she felt it should be abolished.
Chembe MMD MP Mwansa Mbulakulima said the YDF was a disaster and should, therefore, be abolished.
Ms Musunga said the loans had not been repaid because the credit culture among youths was poor as they considered Government loans to be free money.
She said about K1 million had been paid through the Finance Bank and ZambiaPostal Services (ZamPost) but that she did not have the exact schedule because figures had not been reconciled.
The ministry had partnered with ZamPost to improve payments because earlier, some beneficiaries failed to travel to pay back the loans.
Ms Musunga said the ministry had since engaged the Ministry of Justice recovery unit which would issue seizure notices to defaulters.
She said the ministry was in the process of establishing the Zambia Investment Development Finance which would operate like a bank and take charge of youth funds.
This was meant to make the recovery of loans more effective.