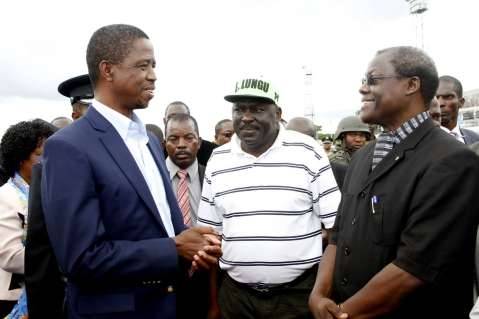 The Patriotic Front in Lusaka says people seeking the removal of Secretary General Davies Chama are traitors of the party.
Speaking during a press briefing, Party Lusaka district information and publicity secretary Mwenya Matafwali says there is no room for indisciplined members in the party.
Mr Matafwali says the district structures are not involved in such manovoures.
And Mr Matafwali has called on the opposition to desist from attacking republican President Edgar Lungu.
Mr Matafwali says the party is unhappy with FDD leader Edith Nawakwi's attacks against President Lungu, saying she should stop it.
But FDD spokesperson Antonio Mwanza the ruling party should not take its criticism with spite.
Mr Mwanza called on President Lungu to open dialogue with the opposition on issues of the economy and the Constitution.