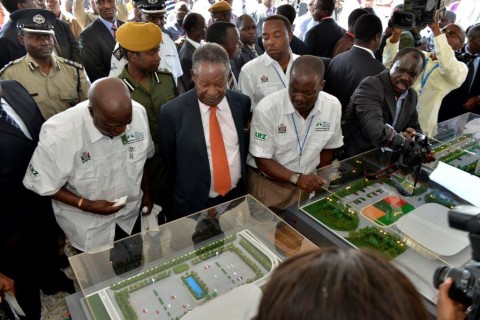 Construction of the new terminal building at Kenneth Kaunda International Airport in Lusaka has been delayed because of hitches in finalising the loan agreement between Zambia and the Exim bank of China.
Transport, Communication, Works and Supply deputy minister Richwell Siamunene however says the issue has been resolved by the two parties.
Mr. Siamunene says government has now paid the management fee of 9 hundred thousand dollars which will see the contractor access the 1 hundred and 8 million dollars as first payment for works to kick-start.
He said this in parliament in Lusaka.
The new terminal building at Kenneth Kaunda International Airport will cost 3 hundred and 60 million dollars.
The old terminal building will be used for domestic travelers, while the new one will be for international travelers.
The works to be done by China Jiangxi cooperation International economic and technical will take about 54 months.
And economist Oliver Saasa is concerned that local engineers have continued to do shoddy works, leading to an influx of Chinese engineers in various sectors of the economy.
Professor Saasa has urged local engineers in the country to be functional, efficient and cost effective in improving the service.
Professor Saasa said this at the Engineering Institution of Zambia -EIZ-annual general meeting in Lusaka.
And Engineering Institution of Zambia -EIZ- vice president Steven Simukanga says the country needs more trained engineering professionals to improve service delivery.
Professor Simukanga adds that there is need to change the engineering system immensely if engineers are to impact change and contribute to the country's economic development.
He has noted that the engineering industry is crucial to Zambia's economic development.
He says there is need to put up measures that will bolster capacity among local engineers for them to significantly compete in the region.