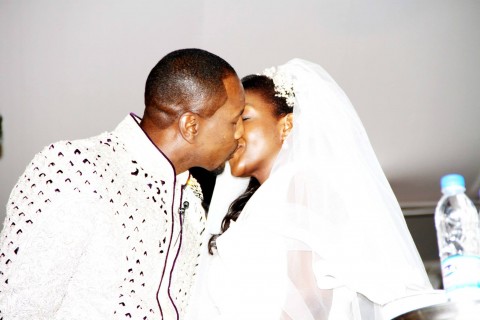 SOUTHERN African Development Community (SADC) chiefs from four countries have recommended the raising of the marriage age from 18 to 21 to give girls an opportunity to grow and get an education.
The chiefs from Zambia, Mozambique, Malawi and Zimbabwe in a declaration after three days of deliberations at a Women for Change/Plan International organised conference, decided to take affirmative action in view of the high prevalence of child marriages in the region.
The chiefs noted that the high rate of child marriages in SADC has serious negative consequences on education, health, dignity and wellbeing of children, especially girls.
Statistics indicate that child marriages are rife in SADC; particularly in Malawi, Mozambique, Zambia and Zimbabwe. Malawi and Zambia are believed to be among countries with the highest child marriage prevalence of about 50 and 42 percent respectively.
In a bid to harmonise the traditional and statutory minimum marriage age, the chiefs also considered that child marriages perpetuate gender discrimination which robs girls of development and exposes them to violation of human rights.
As custodians of tradition, norms and values, the chiefs said: "We will advocate for the increase of the age of marriage from the current 18 to 21 years in order to safeguard the physical, psychological and social development of the girl-child."
Senior chieftainess Nkomeshya of the Soli, reading out the chiefs' declaration, said they would campaign for positive cultural values which promote community ownership of children and endeavour to protect the life and dignity of girls.
"We shall introduce by-laws in our chiefdoms to abolish negative cultural and traditional practices and customs that promote child marriages," the chiefs declare.
To break cycles of poverty arising from high illiteracy levels in their communities, the chiefs committed themselves to the establishment of adult literacy classes. By this move, they hope, literate parents would join the campaign against child marriages.
In addition, the chiefs would advocate for enactment or review of laws that guarantee the punishment of perpetrators of child marriage and establish safe houses for survivors of harmful traditional practices.
The traditional rulers hope to engage their governments to domesticate international instruments that safeguard the rights of girls and boys.
Chieftainess Nkomeshya said traditional establishments will collaborate with cooperating partners and their governments to mobilise resources for the implementation of their declarations.
The conference was attended by 24 traditional leaders, among them paramount chiefs, senior chiefs, chiefs and their representatives.
Daily Mail