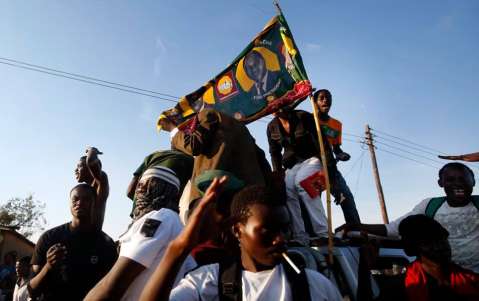 SEVERAL PATRIOTIC FRONT-PF OFFICIALS IN SENGA HILLS CONSTITUENCY HAVE DEFECTED TO THE OPPOSITION UNITED PARTY FOR NATIONAL DEVELOPMENT-UPND.
The defectors who held positions at Constituency, Ward, Branch and Section levels stated that their decision follows the PF's refusal to adopted Giles Yambayamba in the April 14th, 2015 Parliamentary By-election.
They stressed that was uncalled-for for the ruling party to adopt an out-sider as its preferred candidate at the expense on its own member in the name of Giles Yambayamba whose petition of the 2011 election victory of Kapembwa Simbao was ruled in his favour by the Supreme Court.
The defectors charged that it is against this background that they whole-heartedly decided to follow and rally behind Mr. Yambayamba who has since joined UPND.
Radio Mano News