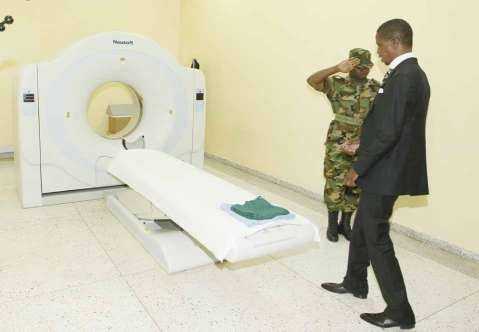 President Edgar Lungu has on Friday undergone a medical procedure in theatre and the specialists have managed the condition accordingly.
And Doctors say the results of the procedure were good. As such, the President will be discharged from a Pretoria hospital on Saturday, 14th March 2015.
The President has been asked to return for medical review in a few weeks' time.
The Zambian and South African doctors attending to the President are all satisfied with the outcome of the comprehensive medical attention.
The Zambia team has thanked their South African counterparts for the expert support rendered to the President.
This is according a statement issued to ZNBC news by the special assistant to the President for Press and Public Relations Amos Chanda.
5TH MEDICAL BULLETIN ON PRESIDENT LUNGU'S CONDITION: 20:45PM SOUTH AFRICAN TIME
Pretoria, (FRIDAY, 13th March 2015) — His Excellency Mr. Edgar Chagwa Lungu, President of the Republic of Zambia has undergone a medical procedure in theatre today and the specialists have managed the condition accordingly.
Doctors have said the results of the procedure were good. As such, the President will be discharged from a Pretoria hospital tomorrow, Saturday, 14th March 2015.
The President has been asked to return for medical review in a few weeks' time.
The Zambian and South African doctors attending to the President are all satisfied with the outcome of the comprehensive medical attention.
The Zambia team has thanked their South African counterparts for the expert support rendered to the President.
Issued By:
Amos Chanda
SPECIAL ASSISTANT TO THE PRESIDENT
(PRESS & PUBLIC RELATIONS)