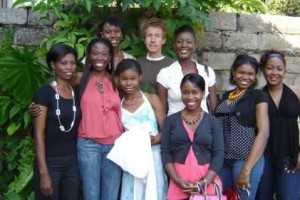 Separated by 10,000 miles and a world of hurt, it seems unlikely that their paths would cross: the veteran biotech entrepreneur and the Zambian woman in need of a crucial hip implant surgery.
But Violet Phiri and Aduro BioTech Inc. Chairman, President and CEO Stephen Isaacs are inexorably linked through a grassroots fundraising effort to bring Phiri to the Bay Area later this month for a surgery that may be possible only here.
Isaacs is not a surgeon or a hip specialist. Instead, his Berkeley company is focused on experimental cancer vaccines, including ones aimed at aggressive pancreatic cancer and the lung cancer mesothelioma.
Aduro's treatments are in a couple of mid-stage clinical trials, and results from earlier studies have fueled speculation that Aduro might launch an initial public offering of stock.
If Wall Street's love affair for biotech IPOs holds true, Aduro potentially stands to raise tens of millions of dollars.
In contrast, the GiveForward crowdfunding campaign for Phiri is targeting only $50,000 to cover the cost of post-operative recovery, diagnostics and travel from the southern Africa country. The effort has raised nearly $8,700 to date.
The total price tag for Phiri's surgery and related costs — normally carrying a $400,000 price — is likely to be about $80,000 because of in-kind gifts by some key players.
"I am just blown away by the generosity of people," said Phiri's sister, Zilose Lyons. "All of these folks who have come out of all kinds of corners to help us whatever way they can."
Phiri is a 40-year-old entrepreneur, operating a wood processing business and a consultancy that helps people with immigration paperwork. She is the oldest in a family of six girls whose mother died of a brain aneurysm in 2007 and father died from a stroke in the 1990s. She is also responsible for her two youngest sisters and a niece.
But Phiri also has sickle cell disease, a genetic condition that warps the red blood cells of black people in particular. Those cells clog blood vessels, leading to stroke, kidney failure or, in Phiri's case, the death of cartilage in the hip socket due to restricted blood supply.
Phiri had her hip replaced in 2008 in Zambia's capital city, Lusaka, where she lives. The implant, however, has come off and there might be an infection, and doctors in other African countries and India can't handle the complexity of the new surgery.
Enter Isaacs and the power of connections.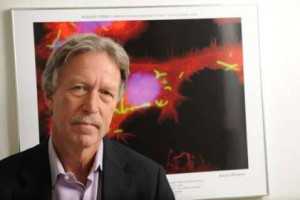 Isaacs already is immersed in Africa. He has traveled there nearly three dozen times, initially as a tourist. Most of his visits are as a volunteer for his family's nonprofit organization, which works on education and community projects in Kenya.
Meanwhile, over the past 30-plus years he has been involved with a half-dozen life sciences companies. He is particularly proud of his work at the Concord blood screening companyCerus Corp. and with Aduro's experimental cancer vaccines.
"It is an intense business and for more-advanced companies, the focus is on return on investment. That is necessary," Isaacs said. "But for me, personally, it's really not enough."
Then Isaacs met Lyons, Phiri's sister, through Daniel Portnoy, a UC Berkeley biochemistry, biophysics and structural biology professor who also is one of the world's experts on the Listeria bacteria. Aduro's experimental treatments use genetically modified strains of the bacteria, which it arms with disease-specific antigens, to rev up the body's immune system.
And through Lyons, who works at UC Berkeley's Center for Emerging & Neglected Diseases, Isaacs met another sister, Tamara Banda. She was a pre-med graduate of UC Davis who was working at Children's Hospital Oakland Research Institute, and Isaacs hired her a year ago as an Aduro research scientist.
As it happens, some teenage sickle cell patients at Children's Hospital Oakland (now part of the UCSF medical system) have the same condition as Phiri, and most orthopaedic surgeons don't want to perform a complex hip implant surgery on them.
Dr. Harry Jergesen, an orthopaedic surgeon at the University of California, San Francisco, however, has seen many of those patients and, as a result has become an expert in the field, Lyons said.
"We sent him the medical records," Lyons said of Jergesen, who ran the information past a panel of African surgeons who had come to UCSF for training. "Those doctors said they would not be able to touch this. They don't have the ability."
So Isaacs, Banda, Lyons and her husband Andy Lyons, a Stanford University postdoctoral scholar in environmental studies, in November launched their GiveForward campaign for Phiri. They have enough money now to bring Phiri to the United States — probably by the end of March — and, if pre-op diagnostics, surgery and the post-op recovery are successful, she could return to Zambia in the fall.
By that time, Aduro will be closer to the expected 2016 results from its pancreatic cancer and mesothelioma trials, and Phiri, physically, and Isaacs, philosophically, will have new balance.
"It's not all about this hectic pace we run at in the developed world. It's not all about making money," Isaacs said. "It's like I've tried to teach my kids: You kind of get by giving."