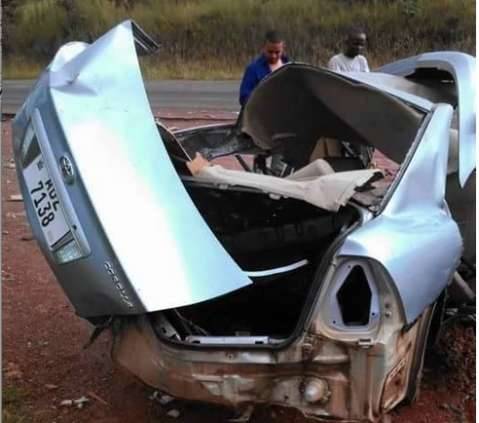 NAPSA Stars striker Elson Mkandawire has died in a road accident in Kasumbalesa.
Mkandawire died together with another passenger when the vehicle they were in rammed into a tanker truck.
The other passenger has been identified as Daniel Ngosa 31 of Kabangwe area in Lusaka.
Copperbelt Province Police Commissioner Joyce Kasosa who confirmed the accident to ZNBC News in Kitwe said two other passengers sustained serious injuries.
The accident happened when the driver of the Toyota Corolla lost control and hit into the Volvo Tanker, which he trying to overtake.
Ms Kasosa has attribute the cause of the accident to over speeding.
Meanwhile, Zambia Army Commander Paul Mihova says the recent performance of Green Buffaloes Football Club -GBFC has not been impressive.
General Mihova says he is looking forward to the team changing for the better this year.
He however says the high command is aware of all the challenges facing the club especially funds.
General Mihova says he is happy that 23 soldiers were promoted in the last soccer season.
He said this in a speech read for him by Zambia Army Deputy Chief of Training Colonel Richard Mukamanga during the this year's Green Buffaloes Football Club -GBFC annual General meeting at Arakan Barracks in Lusaka.
And General Mihova has urged club members to ignore the myth that members cannot play for other teams especially outside the Country.
He says the high command will always remain resolved to help the team perform better in future events.