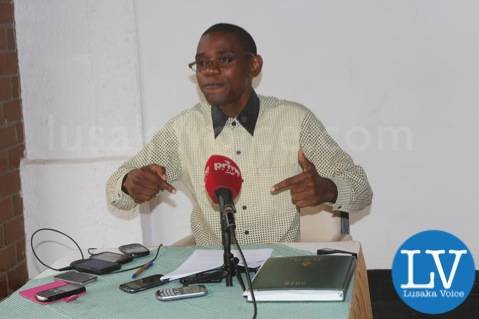 Zambian Voice Executive Director Chilufya Tayali has justified his presence at a UPND media briefing where he was recently attacked by party cadres for alleged provocation.
Mr. Tayali says his presence at the media briefing addressed by UPND President Hakainde Hichilema was purely meant to get the party's views following the outcome of the just presidential election.
He says the information he was going to get from the media briefing was to be used in the report his organization is yet to publish on the presidential election.
Mr. Tayali says he does not therefore see any justification for his being attacked by UPND cadres especially that he did not even ask any question which would have provoked the cadres.
He has told Qfm News that much as he is traumatized and grieved by the attack which has left him with injuries and ended up losing money and two mobile phones, he has not yet made up his mind on what action to take, considering that Police have instituted investigations into the matter.
Mr. Tayali has further disclosed that he is still receiving death threats from some alleged UPND supporters, but that such threats will not stop his organization from asking the opposition political parties questions.
qfm news