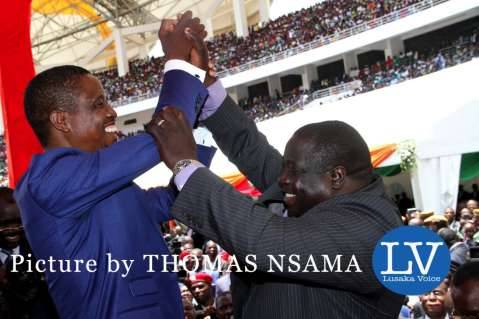 Senior Chieftainess Chungu of Abena-mukulu tribe has sent a congratulatory message to President Edger Changwa Lungu for being elected Republican President in the just-ended Presidential election.
Chieftainess Chungu said in a press statement released to Zambia News and Information Services (ZANIS) in Luwingu that traditional rulers in the Northern Province are ready to work with Mr Lungu in all areas of national development.
She said she and other traditional leaders were ready to work with Mr Lungu in the fight against tribalism and voter apathy.
"Congratulations to you for emerging victorious in the 20th January 2015 Presidential election. We wish you continue good health," she added.
She also thanked Mr Lungu for appointing Ms Wina as the first female Zambian Vice President.