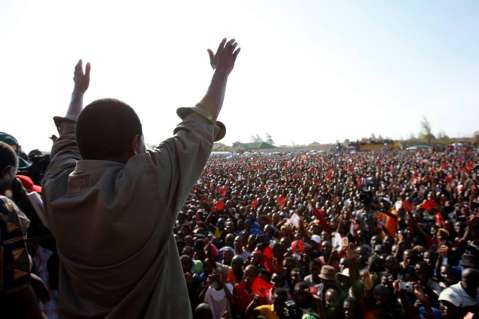 We in the UPND Campaign Team would like to express our gratitude for the efforts of our volunteers and supporters across the country during the campaign. The unwavering support, energy and determination you displayed was inspirational. We know it will only grow stronger with time.
It has been a hard campaign but the support garnered across the country not only motivates us but humbles us too. We will not let you down and we will keep up the good fight to move Zambia forward in 2016.
In the meantime we must continue to hold government to account, ensuring they deliver on their promises to the Zambian people and expose them where they do not.
We ask you to continue to serve Zambia as guardians of peace and stability at all times and at the same time to already start preparing for 2016. We have our messages, we have our policies and we have the support of the Zambian people.
Dipak Patel
Campaign Manager
UPND facebook page Admins Note: Thank you all.
First, one is congratulated for winning a contest fairly. This election was far from that. So we shall not waste our time on a candidate who wins an election knowing fully well that the results were not accurate. Be that as it may Zambia has a President.
Colleagues, thank you for the support you showed us. We are very proud of all Zambians from all walks of life. You have moved us from 18pct to 48pct within a period of 3 years that is a 30pct gain. The PF might be in Government but they know who their real threat is, that is UPND and HH.
Like our President said, this was a dress rehearsal for the tripartite elections that are slated for sometime in 2016. We have no time, the momentum we have set must continue. In 2016 we demand a new constitution that will facilitate an independent electoral commission which will reflect the will of the people.
This has been a very tight election, UPND has been robbed of yet another victory, we are litigating this election. What will come out might embarrass the ECZ but if that will ensure growth in our democracy, so be it.
We have 7 days to rest and after that 7 days we are starting the journey for 2016. You our members must be involved, by 2016 assuming all parameters remain the same we will need 9022 polling stream coordinators. We will need men and women that will stay in that polling station if only to secure that one vote. We believe that because the current system works for PF, they will not be in a hurry to enact a new constitution.
Lastly we take politics seriously. This is the reason we put up HH. A win with a bad candidate is a loss to the whole nation. What happened today is that prices of basic commodities will continue going up. Wage freeze will be maintained. The country will continue contracting debt. A win with a good candidate, a man of integrity like HH, benefits everyone, and we as UPND would like to assure you that we will give you quality candidates.
Thank you very much to the more 780,000 Zambians that braved the rain to vote for HH. Remain peaceful and God richly bless you as we await our turn in 2016.
God Bless You
UPND