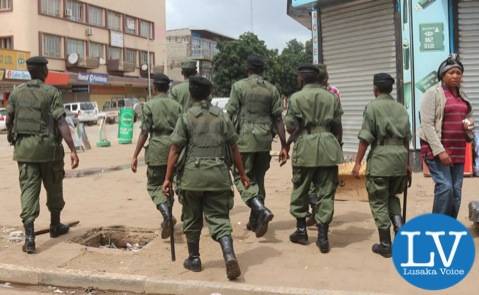 FIRST Republican president Kenneth Kaunda has called on Zambians particularly political parties to embrace love and peace during the transition of power to the incoming President.
Dr Kaunda said all Zambians have a personal responsibility to ensure that the country has a good transition.
He said members of the public were concerned with tension and violence within political parties and this was not good for the country.
Dr Kaunda said at a Press briefing held at his residence at State lodge yesterday that Zambia should continue nourishing the peace and stability which it has been enjoying.
"A lot of events have taken place in the nation and members of the public are concerned with tensions within political parties. In fact, some violence was witnessed within parties and across parties" Dr Kaunda said.
He said Zambians should be fair to each other by remembering where they have come from in the last 50 years of independence.
"Zambians need to work on social harmony in thought, word, and deeds aimed at making fairness and peace a practical way of life," Dr Kaunda said.
Meanwhile, Patriotic Front (PF) secretary general Davis Chama has re-affirmed the call for calm as the Electoral Commission of Zambia (ECZ) finalizes vote counting, verification and announcement.
Mr Chama said in a statement that democracy was not only about numbers but also about patience and the PF would follow the law as it is stipulated in the Electoral Act.
"The president (Mr Lungu) is in constant touch with party representatives across the country and wishes to assure our supporters that he is satisfied with the ongoing yield the party continues to make.
"I therefore urge our supporters and our members to continue being a shining example of peace and unity and let the ECZ under Justice Irene Mambilima do its job, which so far they have shown they can do well," Mr Chama said.
Time of Zambia