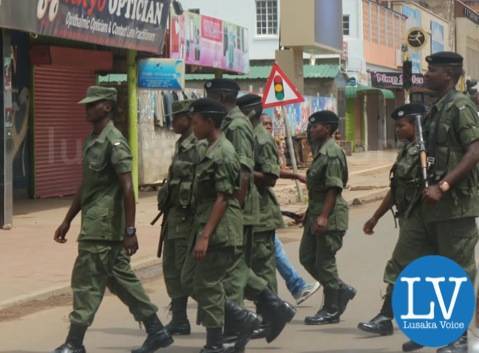 SOME youths in Ndola on Wednesday protested to press for the announcement of Presidential election results by the Electoral Commission of Zambia (ECZ).
But police intervened to quell the situation before it got out of hand.
Meanwhile, Copperbelt Police Chief Joyce Kasosa has said police in the region are vigilant and will not condone unwarranted protests against ECZ.
The youths protested in Masala Township near main market between 21:00 hours and midnight, blocking the main road with tires which they set ablaze to vent their anger towards ECZ.
Police however, managed to move on site in time and dispersed the youths before protests could gain momentum.
No arrests were made in connection with the incident but Ms Kasosa said her officers were keeping vigil and would apprehend any individual fanning confusion.
"We managed to quell the situation and disperse the youths before matters got out of hand in Masala but police are on red alert and will not relent to see to it that law and order is maintained while ECZ does its work," she said.
Ms Kasosa said that generally the mood on the Copperbelt was peaceful and people should ensure that it remained so until ECZ counted and verified all the ballots prior to announcing the winning candidate.
[Times of Zambia]