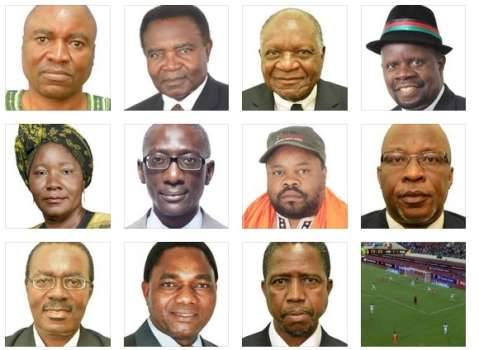 Confusion at Mulungushi International Conference Centre, the national results center, almost erupted as some opposition political party representatives demanded to know why the Electoral Commission of Zambia (ECZ) was not announcing the results.
By 03:40, the ECZ had not made any official announcement regarding the results for the presidential by-election which angered the opposition political party representatives.
But ECZ Public Relations Manager Chris Akufuna pleaded with the party representatives to remain calm saying the commission was still verifying the results they had received.
Meanwhile, PF President Edgar Lungu has taken an early lead with a few votes from constituencies announced by the ECZ at the national results center so far.
On the Copperbelt, Mr. Lungu got 10, 629 votes from Chililabombwe Constituency while the UPND Leader Hakainde Hichilema got 3, 047 votes representing 74.94 percent and 21.48 percent respectively.
Mr. Lungu got 3, 714 votes in Mambilima Constituency in Luapula Province followed by his closest rival Hakainde Hichilema of UPND obtaining 568 votes.
And in Mwense Constituency in the same province, Mr. Lungu obtained 5, 340 votes followed by Mr. Hichilema who had 1, 055 votes.
In Eastern Province in Feira Constituency, Mr. Lungu polled 3, 332 votes followed by his usual rival Hakainde Hichilema who had 751 votes.
The rest of the presidential candidates got less that 120 votes in all the the constituencies announced by ECZ so far.
Meanwhile, the Electoral Commission of Zambia has announced that voters in 51 polling stations across the country will vote today due to logistic challenges in delivering ballot papers.
ECZ Director Priscilla Isaac says the polling stations affected are in Mafinga, Kaputa, Mitete, Lukulu West, Senanga, Kapoche, Chama North, Chama South and Limulunga.
Ms Isaac said this during a media briefing at the national results centre in Lusaka last night that the commission has challenges in delivering ballot papers as a result of bad weather in most parts of the country.
qfm news