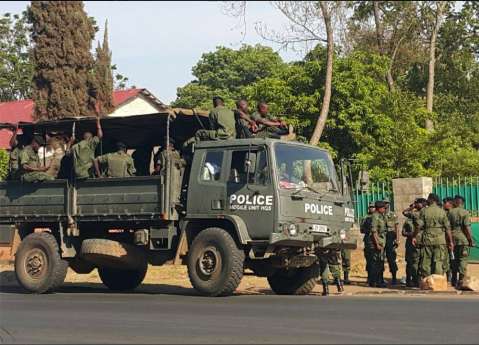 Home Affairs Deputy Minister Steven Kampyongo says the police are more than ready to keep peace during this week's presidential by-elections.
And Mr. Kampyongo has advised police officers not to be involved in partisan politics but instead carry out their duties to protect every citizen.
Mr. Kampyongo has told QFM News that men and women in uniforms have involved themselves in partisan politics saying it is unacceptable for them to be involved in politics.
Mr. Kampyongo has charged that if police officers want to be political cadres they should give up their uniforms and join the political parties of their choice.
The Home Affairs Ministers has since called on the police to act professionally and ensure that order is maintained in the country before, during and after the elections.
QFM