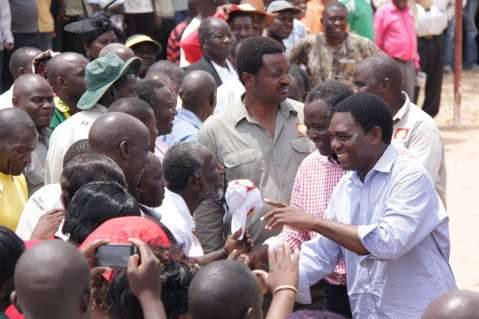 Bishop Edward Chomba the clergy man who has been sued by UPND leader
Hakainde Hichilema for defamation, has disassociated himself from the article that appeared in the Times of Zambia insisting on the libelous remarks.
Bishop Chomba has also disassociated himself from the said article, and the file that was allegedly submitted in the in the Lusaka High Court.
Meanwhile Bishop Chomba has apologized through his Lawyers Sunday Nkonde, over the malicious remarks published by the Times Newspaper.
According to his submissions in the Lusaka High Court, he has stated
that the said article misrepresented the court because it created an impression that he had appeared before court when actually he did not.
The UPND Leader has sued Bishop Chomba for defamation of character following remarks he made at the PF Public Rally in Kabwe last year in December.
According to a statement of claim filed in the Lusaka High Court, Mr
Hichilema has stated that he has been severely injured in his credit and reputation, and has been brought into scandal, odium and contempt.
In another development, the Lusaka high court has adjourned the hearing to January 27, the matter in which the UPND has dragged ZNBC to court for unfair and bias coverage.
This follows an application by the ZNBC's lawyers who have said they did not receive the documents in good time.
According to the Inter-parte summons, the UPND has also applied that ZNBC and MUVI TV produce copies of documents relating to the broadcast of news bulletins recordings of visual images and sounds in respect of campaign period for the UPND from November 18, 2014, up to the time election campaigns will end.
However, ZNBC Lawyers have objected the application arguing that the UPND will not be prejudiced, and have asked the high court to dismiss the application.
This is according to the affidavit by ZNBC Layers who have opposed the application by the petitioner for ZNBC to produce copies of news bulletin demanded.
UPND'S Campaign Manager Dipak Patel and the party Secretary General Winstone Chibwe have petitioned ZNBC for biased and unfair coverage of the UPND campaign rallies.
ZNBC