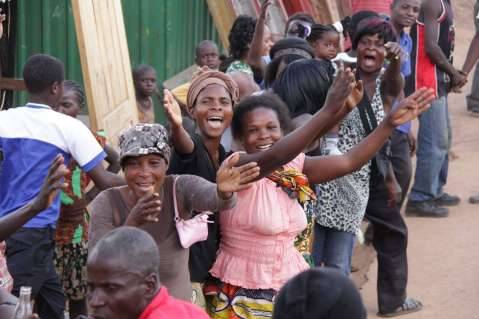 The Seventh Day Adventist (SDA) Zambia Union Conference President, Harrington Akombwa says the SDA Church is alarmed by the malicious, regrettable and barbaric allegations made recently at a PF rally in Kabwe that UPND President Hakainde Hichilema is a Satanist.
Dr. Akombwa has told QFM News in a statement that Mr. Hichilema and his family are part of the SDA fellowship and have not hidden that fact.
Dr. Akombwa says as a committed congregant, Mr. Hichilema has attended many church functions around the country and has been an unrelenting supporter of many church functions including camp meetings and rallies.
Dr. Akombwa states that it is a known fact that Mrs Hichilema is a very committed Dorcas Society member.
He says it is for this reason that the SDA Church finds the allegations made recently that Mr. Hichilema is a Satanist and Mason not only barbaric but offensive and irrational.
He adds that unfounded allegations such as these are not only an assault on the development of democracy but also carry the ability to breach the peace that Zambia has become synonymous with.
Dr. Akombwa has since appealed to the Electoral Commission of Zambia (ECZ), Zambia Police, Acting Chief Justice and other concerned stakeholders to do all in their power to bring all those who are trying to disenfranchise the people by their cheap propaganda and breaching the Electoral Code of conduct to book.
Meanwhile, UPND Lubwa Ward Youth Chairman Chisankama Mudenda says the UPND feels offended by such remarks and that former Orthodox Church Bishop Edward Chomba should apologize to Mr. Hichilema for such offensive remarks.
QFM News