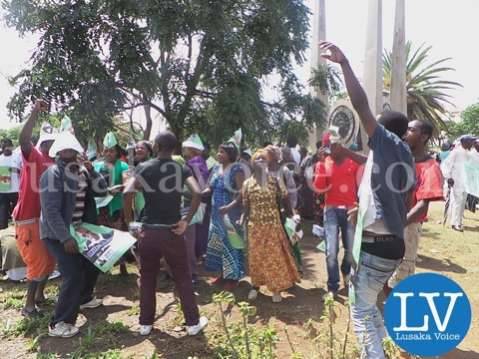 SOUTHERN Province permanent secretary Annie Sinyangwe has attributed the high number of road traffic accidents during the festive season to overzealous celebrations.
Ms Sinyangwe urged motorists to drive carefully during the festive period to avoid contributing to road traffic accidents.
She said this in Choma on Wednesday during the launch of the Road Safety Week.
The theme of the Road Safety Week is: 'Everyone is a pedestrian: Be safe, smart, seen; make sure drivers can see you'.
"During Christmas festivals, there is a high number of road accidents because our people take to overzealous celebrations….motorists should appreciate that road infrastructure is not only for them but for other users who should be respected," she said.
She said this in a speech read by Southern Province planner Linda Siwale.
Ms Sinyangwe urged the Road Transport and Safety Agency (RTSA) not to relent in sensitising the public.
"Statistics show that pedestrians are most vulnerable on the road, at least 50 percent of traffic accident victims are pedestrians, especially children," Ms Sinyangwe said.
RTSA traffic inspector Austin Kaboshi said the agency will soon repaint pedestrian crossings and erect speed limit signs on highways to prevent road carnage.
Mr Kaboshi said RTSA will remain resolute in implementing programmes aimed at averting road accidents.
Earlier, Choma district commissioner Bernadette Hamweemba asked the gathering to stand up and sing the song "I want to cross the road", which she said plays a vital role in preventing road accidents.
Zambia Daily Mail