WARNING: The following pictures are very graphic and contain blood. Viewer discretion is advised
December 14th, 2014
Football Association of Zambia spokesperson Nkweto Tembwe says three Chipolopolo players including defence kingpin Nyambe Mulenga were involved in a road accident in Kabwe this morning.
Nkweto says in a statement received by ZANIS sports that other than Mulenga, Under Seventeen midfielder Changwe Kalale and Green Eagles Goalkeeper Satcmo Chakawa were also involved in the accident.
The trio were traveling to Lusaka for this week's camping when they were involved in this tragedy, near Green Restaurant in Kabwe, he said. This was when an un-identified Pajero, coming from Lusaka direction lost control and hit into the Zesco bus which was transporting the players to Lusaka.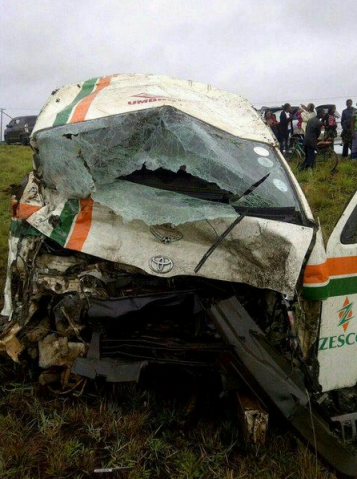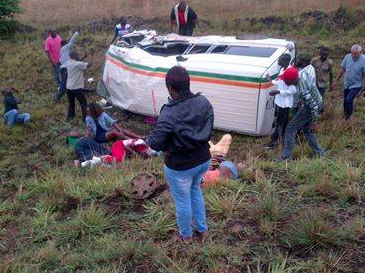 The three have been rushed to Kabwe General Hospital. Nkweto said Chipolopolo Assistant coach Chintu Kampamba who rushed to scene of the accident confirmed.