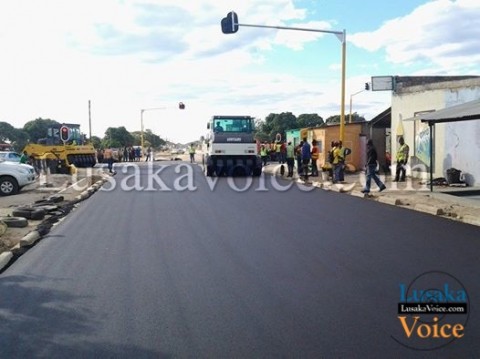 MINISTER of Transport, Works, Supply and Communications Yamfwa Mukanga says 2014 has seen infrastructure growth of up to 17.5 percent countrywide, describing it as a year of productivity.
Singling out the Link Zambia 8000 road project, Mr Mukanga said 24 projects representing 2,630 kms are under construction.
Mr Mukanga said out of these, 1,283 kms have been tarred.
Mr Mukanga said a project of the Link-Zambia 8000 magnitude will transform Zambia's road system.
He said this project will open up Zambia to neighbouring countries and convert it from being land-locked to a land-linked nation.
He was speaking at the 2014 Meet the Minister dinner hosted by the National Council for Construction (NCC) in Lusaka on Friday evening.
Mr Mukanga said the Link Zambia 8000 Project should be supported by all well-meaning citizens.
He said  87.23kms  representing 21 percent of roads in Lusaka have also been constructed and will be commissioned soon.
On the national tolling programme, Mr Mukanga said phase one, which targets big vehicles, is progressing well, adding that phase 2 of the programme, which will rope in smaller vehicles, is scheduled for launch in 2015.
Zambia Daily Mail