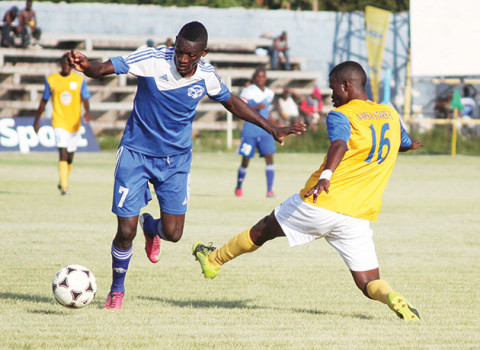 MTN Zambia has renewed its title sponsorship of the Football Association of Zambia (FAZ) Super Division and national soccer team.
The two-year deal is worth US$ 3million (K19.2 million).
MTN Zambia has held naming rights to the Super Division since 2011.
Super Division will receive US$ 1.5 million over two years starting next year, same with the Chipolopolo, a jump from US$450,000 under the current deal.
The lucrative deal will be reviewed in the third year.
MTN Zambia chief executive officer Abdul Ismail said during the signing ceremony at Football House in Lusaka yesterday that his company is impressed with the positive strides Zambian football has recorded.
Ismail commended the Kalusha Bwalya-led FAZ executive for its dedication to improving the standard of football.
He said FAZ has done well since partnering with MTN in 2010 and singled out the Chipolopolo's winning the 2012 Africa Cup of Nations in Gabon, the 2013 COSAFA Senior Challenge Cup and the competitiveness of the Super Division.
"Our partnership with FAZ started in 2010 when most companies did not think it prudent to invest in local football.  MTN held a series of meetings with the FAZ president and his team and we were convinced that partnering with them was in the interest of Zambia's number one passion, football.
"Today, we are proud to be associated with the success scored by FAZ over the period of our partnership," he said.
And Kalusha commended MTN for its continued support saying FAZ treasures the partnership that has contributed to the successes scored over the years.
Kalusha said the increased sponsorship will assist clubs to meet requirements for club licensing, which is expected to commence next season.
"We are glad that once again we are concluding another deal with MTN that will better Zambian football. Our partnership with MTN has obviously paid dividends to our soccer. The deal has increased value for each club in the Super League, and this should assist the clubs to move towards the goal of being professional and self-sufficient business entities," he said.
He hoped the partnership will continue for a foreseeable future.
Zambia Daily Mail