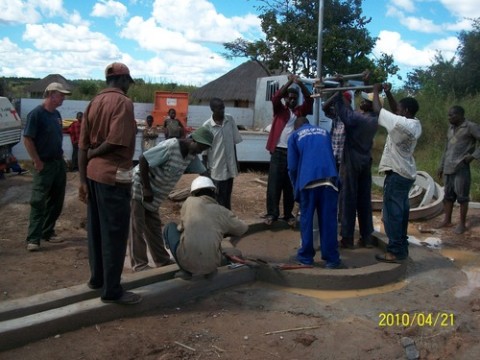 MINISTER of Lands, Natural Resources and Environmental Protection Mwansa Kapeya says about 4.8 million Zambians live without safe and clean water.
Mr Kapeya, who was speaking during the official handover of three boreholes in Rufunsa district in a speech read for him by his deputy Danny Chingimbu on Friday, said Government remains committed to partnering with well-meaning stakeholders in the provision of other necessities and infrastructure development as they are needed in rural areas.
He said the collaboration between Government, Water 282 and BioCarbon Partners came through as part of the Lower Zambezi REDD+Project designed to improve livelihoods among rural communities and to promote forest conservation.
"This partnership is testimony of government's commitment to working with the private sector, NGOs and the church to ensure  many people in Zambia have access to safe and clean water,"Mr Kapeya said.
He said through this partnership with government, Water 282 and Biocarbon Partners have facilitated the provision and launching of the boreholes in Nsambilo, Chikobeni and Shimaluba villages as a means to poverty alleviation among local communities within Rufunsa district.
Water282 director Jacob Eubanks said currently his organisation has sunk 91 boreholes in different rural parts of the country.
Zambia Daily Mail