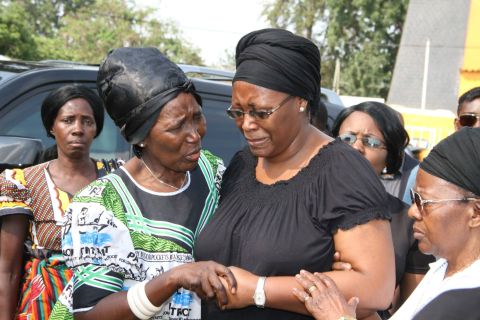 PATRIOTIC Front (PF) national chairperson Inonge Wina says it is the duty of all citizens to respect Acting President Guy Scott.
Mrs Wina said this on Saturday night when she addressed delegates to the PF extraordinary elective general conference at Kabwe's Mulungushi Rock of Authority.
"It is the duty of every Zambian to appreciate the fact that honourable Dr Guy Scott is our current leader, a true colleague and counterpart of our departed leader Michael Chilufya Sata," Mrs Wina said.
She told delegates that when a person is elected to a position of authority, it is important to respect them.
She said it is the duty of all Zambians to appreciate that Dr Scott is the Acting President of Zambia.
Meanwhile, delegates observed a minute of silence in honour of President Sata.
Central Province PF chairperson Benson Chali led delegates to the general conference in observing a minute silence
"President Sata is not with us and therefore, we have to choose a new leader," Mr Chali said.