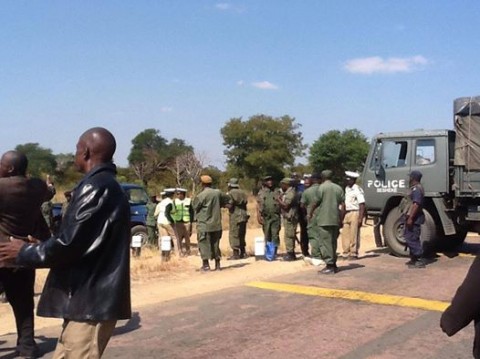 The Zambia Police has warned a group youths in Western Province calling themselves Barotse Youth Alliance activists advocating for secession.
In a statement to Qfm News, Police acting Spokesperson Esther Mwaata-Katongo states that apart from advocating for the secession of Western Province from the rest of Zambia, the same group has been organizing youths in the area to revolt.
Ms. Katongo says the police is thus calling upon these youths to desist from making statements that have potential to bring disunity or likely to cause the breach of the peace which the country enjoys.
She has warned that preparing or endeavoring to set up any independent state in any part of Zambia or attempts to secede any part of Zambia from the Republic is an offence and anyone found propagating such risks arrested for treason.
Ms. Katongo says Police will not tolerate such acts but will ensure that such people are brought to book.
She has further warned people including those who are fueling such actions, with a view of taking advantage of the election period, to desist from their ill intentions because Police are on alert monitoring all activities and will apply the law firmly and accordingly.
She has also urged the people of Western Province and all political parties not to panic but go about their daily business.
Ms. Katongo adds that people in western province should therefore not in any way shun participating in campaigning or casting their votes in the upcoming election as the Police is on the ground maintaining law and order and that people should be assured that their security is guaranteed in totality.
QFM NEWS