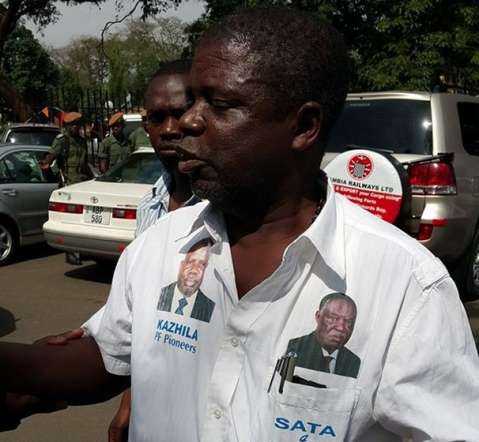 Evening ladies and gentlemen, it has come to my attention that some allegations have been brought up against me today, apparently having beaten and assaulted a MCC … This statement is untrue, as they where no such version of events, the story involving Peter Kazhila is completely fabricated and is aimed at destroying my image and the PF's at large, my passion for politics and my work is often misunderstood and individuals feel they can take advantage of my undying charisma to turn it into something negative. I therefore categorically deny assaulting Peter Kazhila, this gentleman unlike me is a champion of lies, deceit and cowardice politics. This has come to rise in a time where I am standing by the PF constitution and demanding my colleagues all conform to the guidelines set out in our party constitution, there is no need to argue, scuffle or exchange words, because it is fairly simple … the record has been set in the PF to elect a new leader we have to go for a general conference, may I also take this opportunity to deny any involvement in any cartel or evil vices aiming to destroy the PF … my dear friends this is a difficult time but i can assure you once a leader is selected, the PF will recollect, regroup and move forward as a unit. Its a democratic right to vie for presidency may i urge all my colleagues in the race for presidency to conduct their campaigns in a fair and violence free manner.
To media houses who thrive on small reports from individuals, this is not helping our country move forward in any way shape or form, behind politics and rivalry we remain, one zambia, one nation, one party, one body. Report stories based on true findings and not allegations. Readers be weary of what you read, not everything is true.
Let us continue from where MCS (RIP) left of, together we can make the dreams of every Zambian come true, i pledge peace and unity within our party, lets have the Zambian people at heart in everything we do
Thank you very much for your support and positivity. God bless you all abundantly.
Hon. C.Kambwili MP