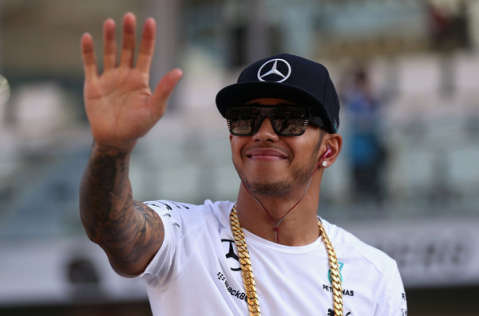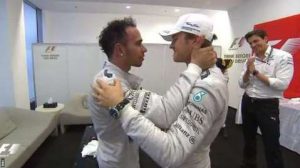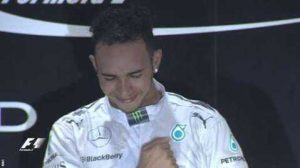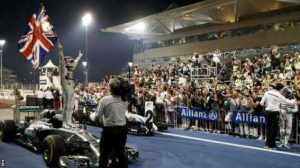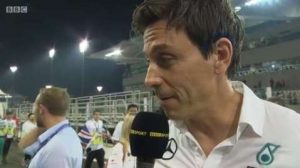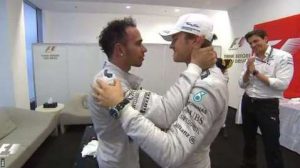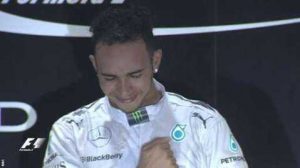 Race Result
Britain's Lewis Hamilton won his second world title in F1 and initialed with a resounding victory. the eleventh of the season.
Hamilton finished ahead of the two Williams of Felipe Massa and Valtteri Bottas, while Nico Rosberg was unable to defend their choices by a mechanical problem, yet they did not want to retire and held on track.
Lewis had it easy since they started the race with 17 points. He had only to follow Nico Rosberg. mate and only rival, like a shadow to be champion even if the German won. But not content with that, he wanted to secure more from the outset and at the start and beat his opponent to coocarse leader.
Nico saw his initial approach is falling apart. Expected to stand in front and one of the two Williams, especiamnte Valtteri Bottas , could be placed in front British dl and remain whole race thanks to increased tip of the Williams or get nervous situation Lewis and made ​​a mistake.
None of that happened. Lewis went well, too well and he slipped. And Bottas did wrong and lost six seats. Had some luck when Felipe Mass will not cut it.
But it was on lap 21 the race was ready for decision. Rosberg did a little tour and hit the 2 "5 of difference from Lewis spent six … and 9" one lap later.
The small outlet was not a pilot error, but due to a problem LRA recovery system for powering electric motors. His pace decreased and Felipe Massa beat him.
No Nico surrendered. He kept track suffering, until a second exit left him in eighth place and no options anymore. But he chose to follow. The decision could be nothing. There was always the possibility that Lewis had problems and leave. But that was not enough he also had to finish fifth and was not evident he could. Moreover, although changes gum reached the sixth, was gradually losing ground to the point that five laps remaining options were already invalid. Hulkenberg, Perez and Vettel beat him.
The increasingly agonizing Mercedes, Nico still made to be slower. He lost 10 "back and even 20" anymore. From boxes she was told to go into boxing, but he, in the absence of God laps on the track would lose.
The final laps had some interest because Felipe Massa pounced on Lewis Hamilton. He stood just over 3 "5 but the British-even though from the pits he was told that the title was already hers would not cede victory to Brazil.
Behind the Ferrari had a grueling race. Despite start from the pits, the Red Bull passed over them and Force India. Fernando and Kimi Ni could do better than 9th and 10th. Penoso.
Leer más: http://www.mundodeportivo.com/20141123/motor/f1/lewis-hamilton-ya-es-bicamoeon-del-mundo_54420154509.html#ixzz3JuGSZilx
Síguenos en: https://twitter.com/@mundodeportivo | http://facebook.com/MundoDeportivo.com
Image Credit : BBC Sport