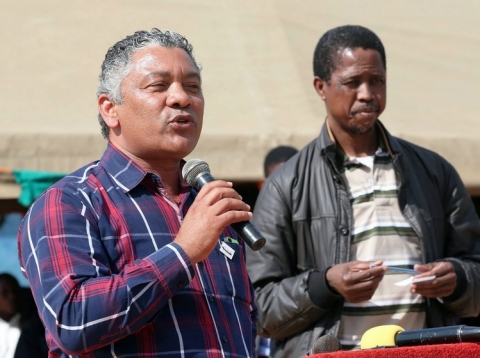 Patriotic Front (PF) Presidential hopeful Given Lubinda has demanded that the Acting President Guy Scott unconditionally re-instates the sixteen members of the Central Committee he suspended yesterday.
Speaking during a media briefing in Lusaka today, Mr. Lubinda says some of the matters happening in the ruling party are laughable.
He says it is worrying that the person, who was suspended 24hours ago, also suspends some of the members that suspended him.
Mr. Lubinda sys defeat for the PF in the forthcoming presidential by-election is certain if the wrangles in the ruling party are not addressed soonest.
The Kabwata Constituency Lawmaker says the PF risks being the shortest party in government in the entire Africa if they do not resolve their differences.
Mr. Lubinda has since appealed to the PF Central Committee and Acting President Dr. Scott to settle their differences during today's meeting at State House.
Report by Albert Mpezeni
QFM NEWS