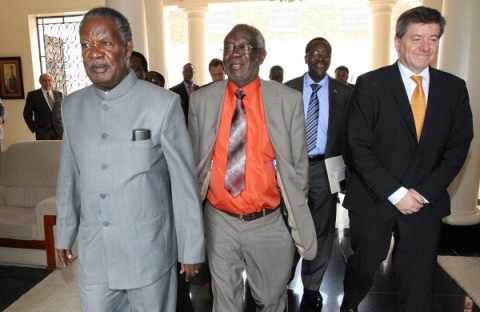 Minister of Labour Fackson Shamenda has
directed management of Intercontinental Hotel to immediately withdraw
the letters of suspension for the 115 workers suspended by the company.
Mr Shamenda said he takes strong exception to the decision by the
management of Intercontinental Hotel to suspend 115 workers following
an industrial dispute.
The Minister stated that any undue and unnecessary job losses through
redundancies or dismissals shall not be entertained in order to
preserve the jobs.
He further directed the union and management to demonstrate leadership
and amicably resolve and conclude the outstanding issues in the 2014
negotiations for salaries and other conditions of service in order to
maintain industrial harmony.
Mr Shamenda said in statement availed to ZANIS that government stands
ready to support both local and foreign investments in the country and
will not tolerate acrimonious working relations.
He stated that Government's resolve to support such investments was
demonstrated recently by the level of business given to
Intercontinental Hotel during the Jubilee celebrations and funeral of latePresident Michael Sata .
"It is the expectation of government that business owners shall give
sufficient mandate to management teams charged with the running of
those businesses, 'he said.
Mr Shamenda said it is therefore expected that there shall be no
departure from the directive and normal operations of the hotel
should resume immediately and that  the ministry looks forward to
regular updates on the negotiation process.
He said the Patriotic Front government was voted into office on the
platform of pro-poor policies and job creation to lift the Zambian
people out of poverty.