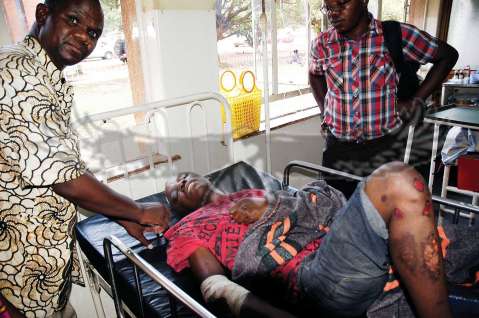 The Zambia National Students Union has called for more dialogue between the students and the ministry of education in addressing issues affecting the students.
ZANASU Vice President Oscar Mbewe says the current happenings at the University of Zambia are not pleasing and government must act immediately.
He tells Flava Fm news that there is need for the ministry of education to state clearly when it will pay the remaining balance to the students.
Mbewe has however taken a swipe at the students for their riotous behaviour which led to some students being arrested and others being injured.
He advised students to seek all avenues through the union leadership when addressing their grievances and not resorting to damaging their own property.
Mbewe has since called on the ministry of Education to prioritise the needs of the students and not just concentrating on politics as the country goes into a presidential by election.
He stresses that government must not neglect the students by allowing lawlessness to continue at institutions of higher learning.
Flavafm