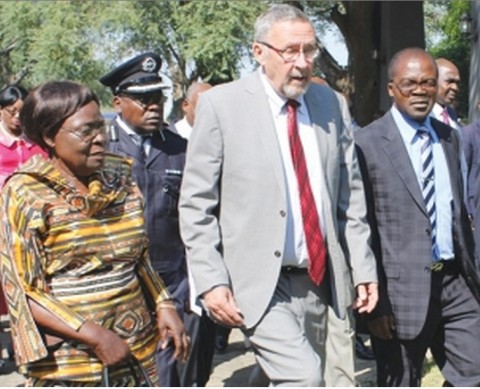 Fastjet (FN, Dar-es-Salaam) has rejected reports in the Zambian press that the country's interim president, Guy Scott, used his influence to grant Fastjet Zambia (Lusaka) its Air Services Licence (ASL). Scott, Africa's first white president since South Africa's FW de Klerk stepped down in 1994, was appointed Zambia's interim leader following the death of President Michael Sata late last month.
"fastjet has applied for a Zambian ASL and looks forward to receiving a decision from the Zambian Government in due course," the LCC told ch-aviation in a statement. "The company has fully complied with all the necessary regulations and followed the correct and official procedures with regards its application."
Citing sources in the Zambian Ministry of Transport and Communications, the Zambian Watchdog news site claimed the LCC's application had been fasttracked to minister Yamfwa Mukanga's desk with allegations the process was pushed through on Scott's direction.
A 49/51 joint venture with a local investor, Fastjet Zambia began its certification earlier this year with plans to offer domestic Zambian and regional services by year-end. Fastjet has stated it intends to base three A319-100s out of Lusaka once operations have been established.
However, some local operators have expressed reservations about Fastjet's entry into the Zambian market with concerns the airline could undercut and ultimately drive them out of business.
http://www.ch-aviation.com/portal/news/32779-fastjet-denies-zambian-president-expedited-asl-application