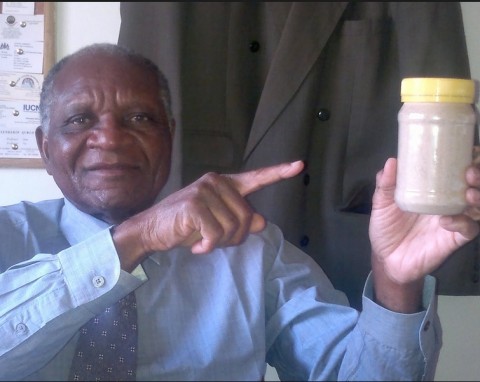 OPPOSITION Forum for Democratic Alternatives (FDA) has endorsed Ludwig Sondashi as its candidate for the upcoming presidential by-election.
Dr Sondashi has pledged to give Zambians a people driven Constitution, reduce excess presidential power and root out corruption once elected.
He was speaking during a media briefing in Lusaka yesterday.

Dr Sondashi also intends to improve the Sondashi Formula (SF 2000) and later offer it to citizens for free and promote balanced economic development.
"If you vote for me you are voting for the Sondashi Formula that will reduce the number of people dying from HIV/AIDS. I will also adopt the constitution, as a step forward towards the adoption of constitutional reforms which will reduce excess presidential powers.
"FDA is committed to contesting the republican presidency as it has the leadership with necessary experience at that level that will be selfless and spur productivity and economic prosperity in order to eradicate poverty," he said.
He would commit to working with the youth so they could be groomed and mentored for leadership.
There was more that needed to be included and revised in the draft Constitution if it went through a referendum.
Meanwhile, National Restoration Party NAREP leader Elias Chipimo jr yesterday announced his endorsement ahead of the Presidential by-election and urged Zambians to vote for a wise candidate.
"Zambia needs leadership not just politics, wisdom not just intelligence, genuine and committed prayer not just prophecy," Mr Chipimo jr said.
Speaking at a separate press briefing the opposition leader urged Zambians to pray for the country through the transitioning process.
Times of Zambia