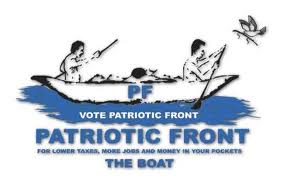 Chipili Member of Parliament Davies Mwila who turned down the appointment as PF Secretary General says whatever decision Acting President Guy Scott or any Patriotic Front leader makes must be made in the interest of the party and the central committee.
Mr. Mwila who is PF Chairperson for Labour stresses that for every decision made; there must be consensus by the central committee and not just a certain group of party members.
He states that any decision made without reaching consensus is unacceptable.
Mr. Mwila points out that the central committee has more than 44 members who should have a say in the decisions being made within the party.
He states that it was a wrong timing for Dr Scott to begin making changes to leadership of the ruling party at a time when the country is still mourning President Michael Sata and before he is put to rest.
He says it good that Dr Scott rescinded his decision to remove Edgar Lungu as PF Secretary General.
Mr. Mwila further states that people should for now forget about politics and mourn the President with dignity.
QFM News Zambia