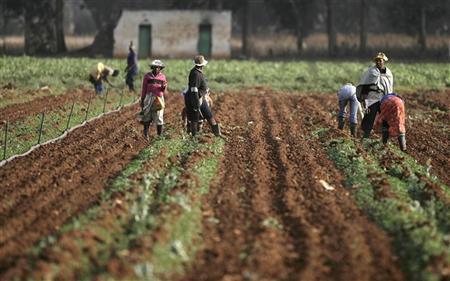 THE United States Agency for International Development (USAID) has identified micronutrient deficiencies in the local diet and is promoting bio-fortification of food plants to provide nutrition particularly to people in rural areas.
The rural poor rarely have access to commercially fortified foods, so rather than having nutrients added during processing, the USAID is focussing on making plant foods more nutritious as the crops are growing.
Through the Feed the Future (FTF) initiative, the USAID is also promoting the adoption of drought-tolerant maize and the management of aflatoxin in groundnuts.
"The FTF programme will promote innovation in agricultural technologies such as drought-tolerant maize, bio-fortification and management of aflatoxin in groundnuts," it says.
This agricultural technology initiative has been piloted in Eastern Province where 240,000 farmers have been targeted.
The agency says innovation is a key focus throughout Zambia's agricultural programme, and that the initiative will provide grants to support approaches to test the levels of aflatoxin.
According to the USAID country development cooperation strategy report availed to the Daily Mail, there is need to expand and improve the country's agriculture sector by coming up with interventions that will help boost the groundnut industry.
"Aflatoxin in groundnuts is affecting the production of the commodity. So the strategy will provide grants to support approaches to test and scale up innovative change agent models at both household level and among farmers to improve production and nutrition," the report says.
Aflatoxin is any of a class of toxic compounds produced by certain moulds found in food, which can cause liver damage and cancer.
It says during the previous strategic planning period, the main focus of economic growth programmes was private sector competitiveness in agricultural and natural resources.
FTF says previously programmes tested models such as linking private veterinary services to smallholder livestock producers, increasing export competitiveness of Zambian agro-processing firms, and helping out-of-work mining households to re-establish farming activities were implemented.
The initiative says though the new strategy recalls the focus on the private sector as an avenue for sustainability, FTF has prioritised and brought the focus to smallholder farming households and food security to help boost their livelihoods.
The report says the new programme will also build on successful pilots and innovations from earlier efforts.
Zambia Daily Mail