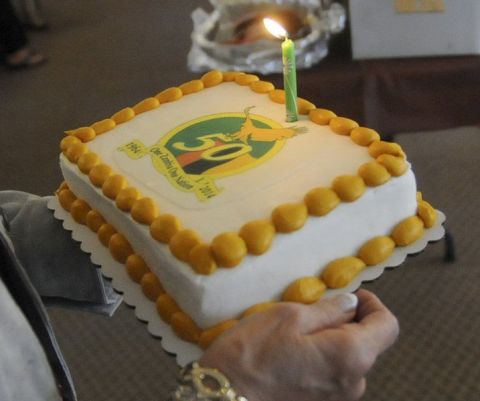 One by one, some members of a church in Sullivan shook hands and conversed with their special guest after church service on Sunday.
It was the special guest's first visit to Sullivan.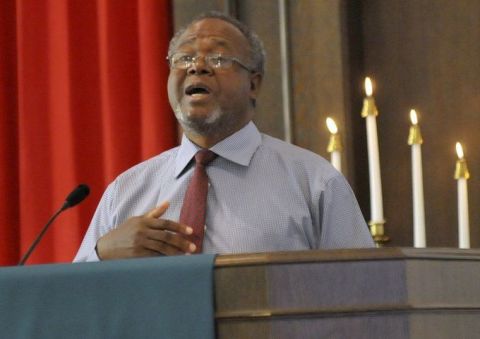 The First Presbyterian Church in Sullivan welcomed Dr. Victor Chilenje, a visitor from Zambia, a landlocked country located in south central Africa. He is the moderator of the Church of Central Africa Presbyterian (CCAP) Synod of Zambia and a teacher of theology at Chasefu Theological College in Chasefu, Zambia. The college is a training institution for pastors.
The First Presbyterian Church recently formed a mission partnership with Presbyterians in Chasefu, specifically supporting the development of the Chasefu Model Farm at the Chasefu Theological College in eastern Zambia. The aim is to train future ministers not only in theology but also in modern farming techniques.
"Because of the level of poverty in Zambia (60 percent under the poverty line), rural CCAP Zambia congregations struggle to support their pastors," according to a document that details the model farm. "As a result, many pastors are trained in agriculture as a way of supplementing household income."
Chilenje said it was an effort to give their ministers the skills to provide food and perhaps additional income to support their families. That way, they can continue their calling as pastors and ministers. It was also a way to support the college, provide food for the students and share agricultural skills with the local population, many of whom are poor.
The students may grow maize and keep chicken, goats and other animals.
The pastor of First Presbyterian Church, Paul McGlasson, was very excited to support the project.
"The model Farm at Chasefu is, of course, a source of food for the students and their families while they are there; but far important, it is a laboratory for learning the techniques of modern farming which they can then pass on to their parishioners, in the hopes of contributing to the well-being of Zambian citizens as a whole," he stated in an email.
"So that the world can see the love of God," he said.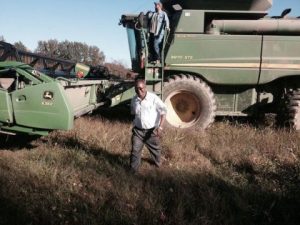 Another special guest, The Rev. Susan McGhee, the executive presbyter for the Presbytery of Ohio Valley, was also in attendance.
After the morning service and lunch, the congregation surprised Chilenje by presenting him with a cake in celebration of Zambia's 50 years of independence. The country celebrated its Golden Jubilee on Friday, but in recognition of this achievement, the congregation members on Sunday stood up and in unison, sang Zambia's national anthem in front of its flag. They sang the English version, of course.
"This is a great honor for me as a Zambian," said Chilenje of his reaction after the surprise. "My brothers and sisters here reminded me that I have roots, that I'm a Zambian. Proud Zambian."
And upon his return to his beloved country, Chilenje will not only bring the agricultural knowledge he gained from driving through some of Sullivan's farms, but also the "love" that was shown to him during his visit.
"I've seen that people really love us," Chilenje said. "We can work together as partners in God's kingdom."
Reporter Dianne Frances D. Powell can be reached at 812-231-4299 or [email protected]. Follow her on Twitter @TribstarDianne.