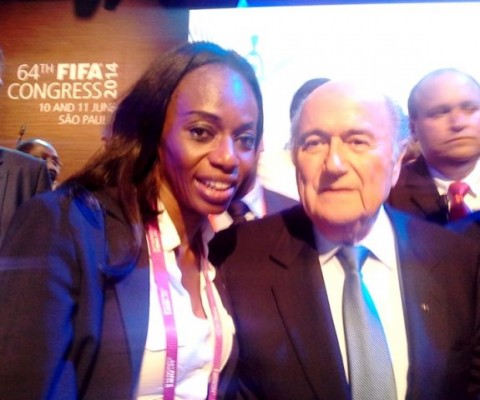 THE Football Association of Zambia (FAZ) has thrown its weight behind Sepp Blatter's controversial re-election bid as FIFA president at the general congress to be held on May 29, 2015.
Blatter`s only challenger so far in the election is former FIFA deputy secretary-general Jerome Champagne.
His re-election bid is controversial after he pledged not to seek another term when he won his fourth four-year stint at the helm in 2011.

FIFA has also faced criticism over the bidding process for hosting the 2018 and 2022 World Cups, which has been the subject of a long-running investigation.
But during a media briefing held in Lusaka yesterday, FAZ communications manager Nkweto Tembwe said Zambia was 101 percent behind the candidature of Blatter.
Tembwe said FAZ was re-affirming the decision made at the FIFA Congress held on June 10-11 to support his bid.

"I want to announce that as per the decision made during the FIFA Congress, the Football Association of Zambia wants to re-affirm its support behind the candidature of Blatter as president at the 2015 congress," he said.
Blatter, in his letter to member states dated September 30, informed the members of his decision to re-contest his seat drawing from the support they expressed at the last FIFA Congress held in Sao Paulo, Brazil.
"I propose to continue to serve our institution through the development of football, a project that is aimed at everyone at every level. The trust that you have placed in me is truly precious and I am grateful to you.
"I will be sure to inform you of key points of my programme for the future of FIFA, many of which I have already outlined at the Congress in Sao Paulo. My vision and my hopes for the future, the credibility and prestige of FIFA, these are the things that are of most concern to me," he said.
Times of Zambia